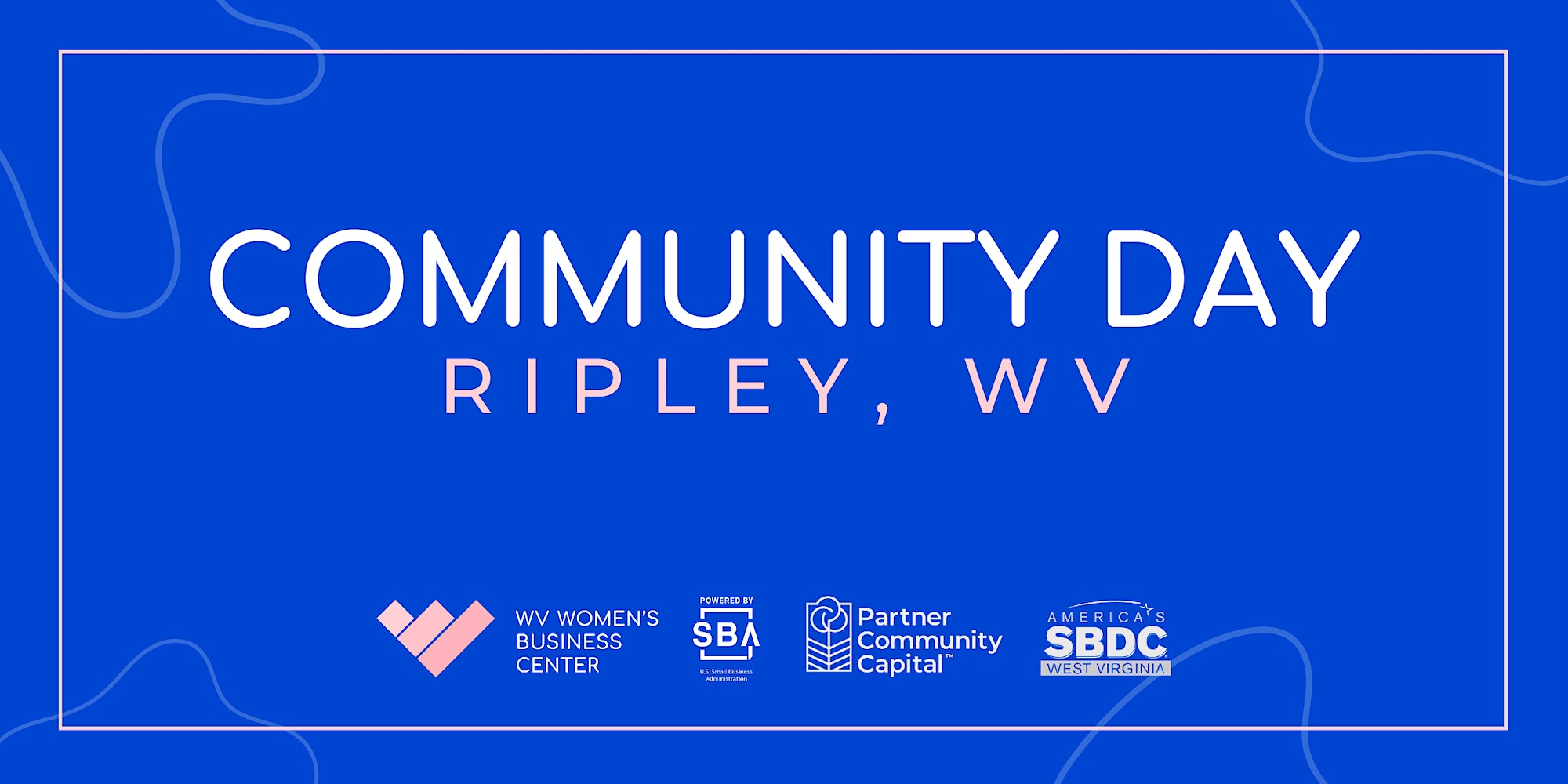 A day dedicated to helping you start or grow your small business — meet with an advisor, speak to a lender, attend a training, and more!!
DETAILS
The goal of this event is to connect small business owners to the resources they need to start, scale and succeed. During this event, attendees will have the opportunity to meet with a business advisor, speak with a lender about capital, and attend trainings. Additionally, the WV WBC Community Day will provide the opportunity to network with fellow business owners in the community and resources from around the state.
Those represented at this event include: the Small Business Administration (SBA), Partner Community Capital (PCAP), the Small Business Development Center (SBDC), the Mid-Ohio Valley Regional Council (MOVRC), and Advantage Valley.
LOCATION
Jackson County Public Library located at 208 N Church St, Ripley, WV 25271