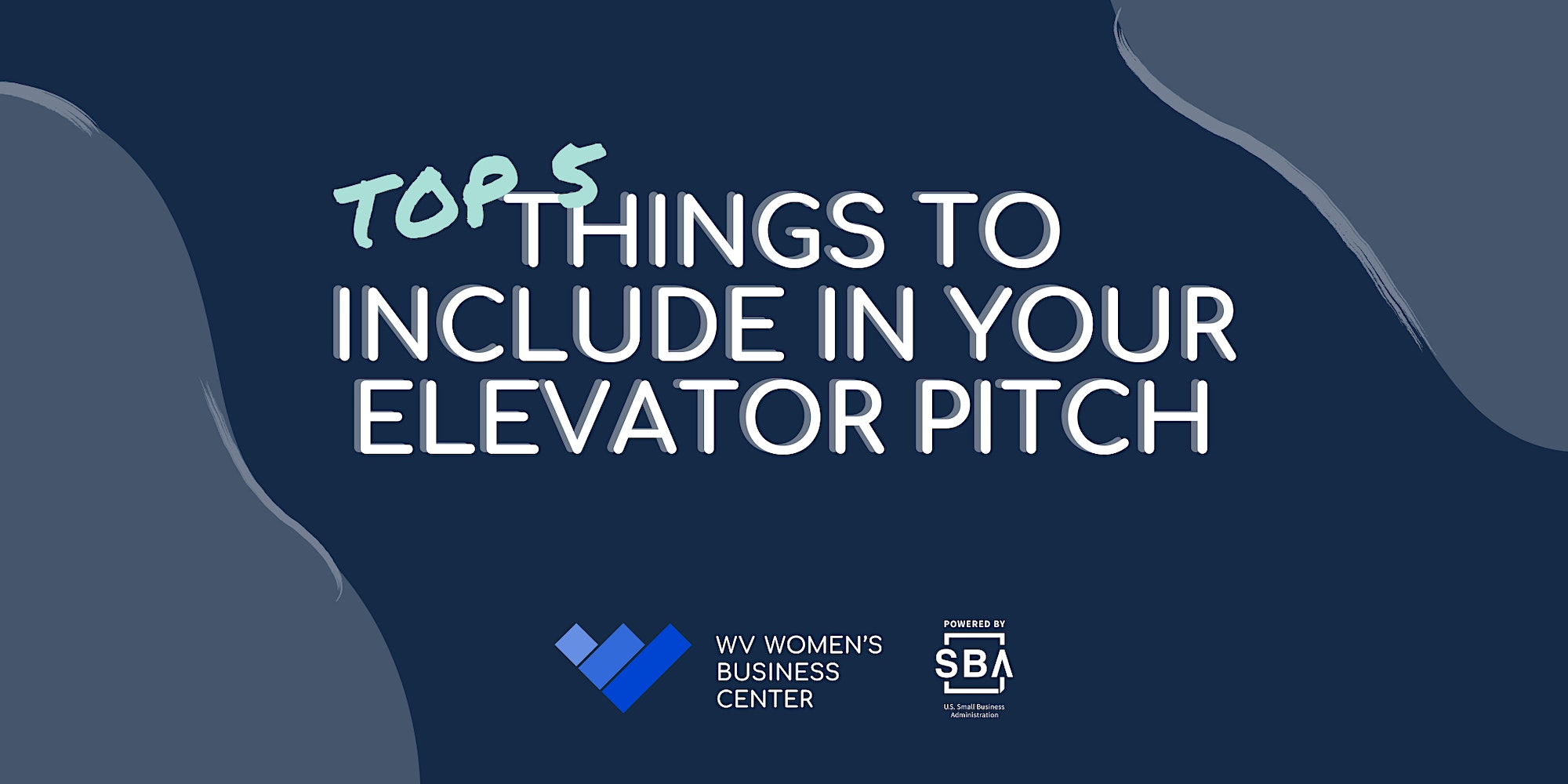 Need to pitch you business or idea to a funder or partner? Top 5 things to include!
Join the WV Women's Business Center and U.S. Small Business Administration's West Virginia District Office for the Top 5 Things to Include in Your Elevator Pitch.
Many small business owners are asked to pitch their business or their business idea to a funder, a partner, or for a competition for prize money and services. Whether you have two minutes or 20, you'll want to be sure to include the Top 5 things your audience will be looking for. Join us for this interactive session, with a chance to practice your pitch afterward!