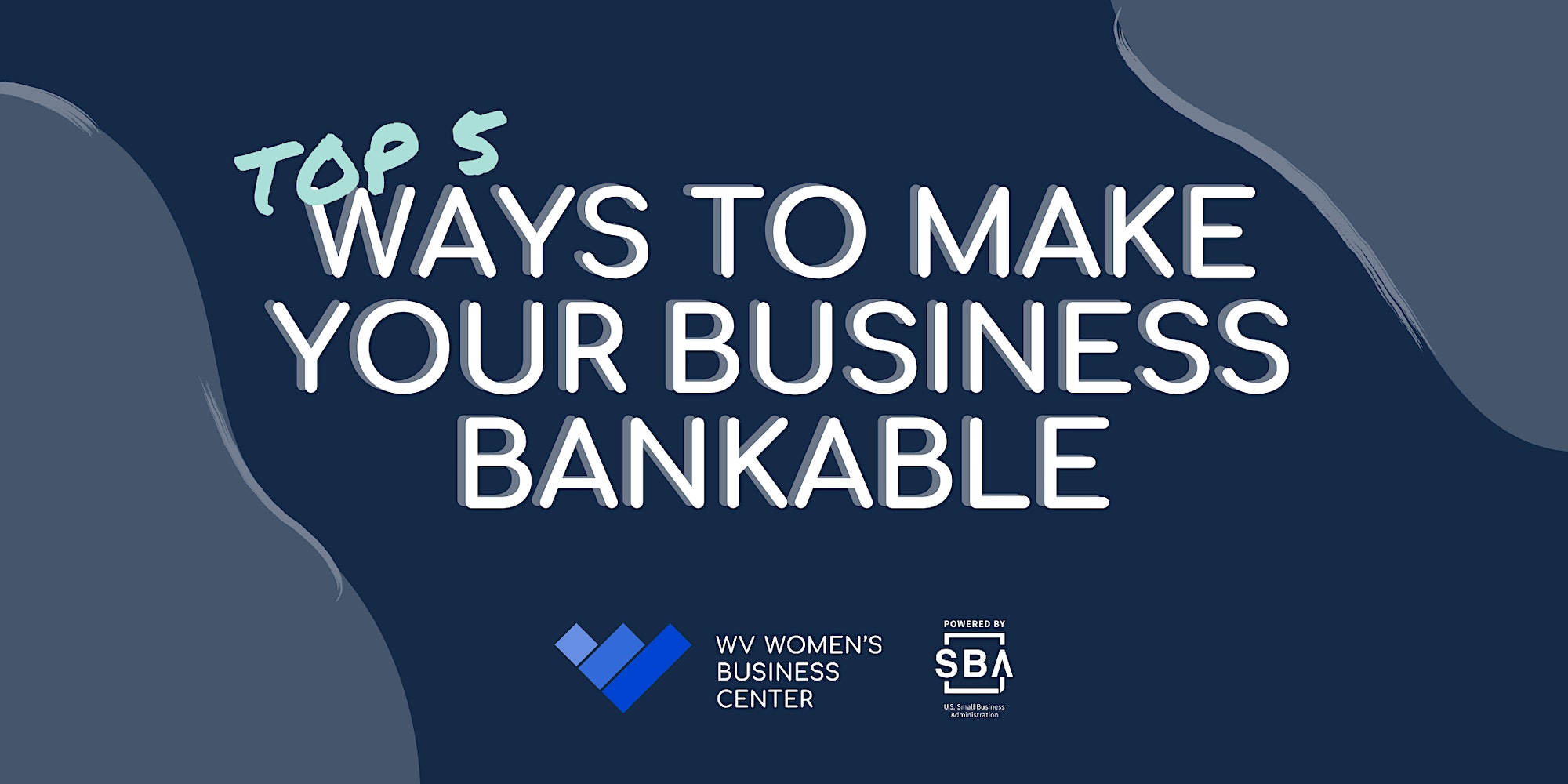 Tips and Tricks to make your business more bankable!
Would you like to boost your bankability ? Do you have a marketing strategy to make the most your business brand?
Find out how with our Top 5 workshop, hosted by the WV Women's Business Center and presented by Nikki Bowman of the West Virginia District Office Small Business Administration.