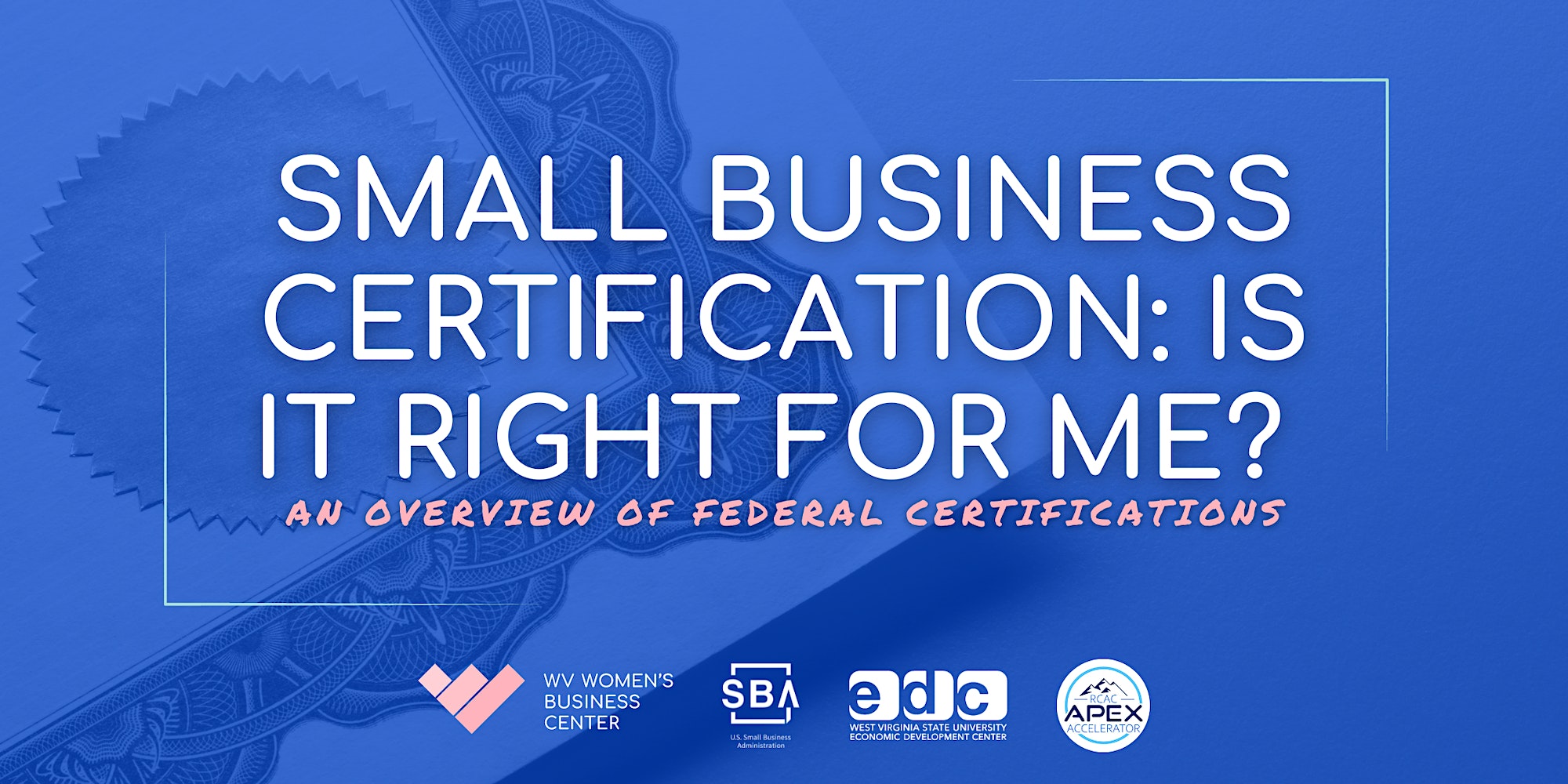 An overview of small business certifications for federal contracting opportunities.
We get it! You might have heard of women or minority small business certifications, and wondered if they are right for your business. What do they do? Do I need them? How will it help my business? How much does it cost? Can I get more than one? It can all be a bit overwhelming. That's why we've put together a training on the small business certifications available, to help you navigate what's right for you.
Join the WV Women's Business Center, WV State University's Economic Development Center, WV's Regional Contracting Assistance Center, and the WV Small Business Administration for this interactive workshop. Now's the time to open the door on new opportunities for your small business!
REGISTER TODAY!!
Reasonable accommodations for persons with disabilities will be made if requested at least two weeks in advance. Contact [email protected]